Meet the young designers shaking up the Zambian fashion industry.
A decade ago, Zambia's textile and clothing industry had all but withered into the dust as privatisation sapped the vigour of the industry and reduced the Zambian public to consuming cheap Chinese goods. However, the last few years have seen a resurgence in the fashion industry with more young designers bursting on the scene.
The annual Zambia Fashion Week offers a platform for local emerging and established designers to showcase their designs to potential clients and buyers. There's also a Zambia Fashion Council, founded in 2014, whose mission is to develop a thriving and profitable fashion industry in Zambia.
With Zambian designers being invited to showcase their collections at fashion weeks around the world and bloggers increasingly working with major brands, the Zambian fashion scene is set to take off. Here, we take a look at five labels and designers that are shaking up the Zambian fashion industry.
Debbie Chu
Deborah Chuma's fun and flirty self-titled brand is one of the most anticipated at Zambia Fashion Week every year. The 20-something-year-old began her career in 2009 after taking a class in tailoring with the goal of going abroad for fashion school, as Zambia does not have an established fashion institution. Chuma's designs mix vintage material that she finds at second-hand clothing markets.
Her most recent collection, Oracle of the Honey Bee, features a dark palette with tiger prints, high-waisted leather black pants and military-inspired tones. At last year's Zambia Fashion Week, Chuma's models walked the runway with black tape pasted on their foreheads and black roses in their mouths.
 Courtesy of Debbie Chu.
 Courtesy of Debbie Chu.
Esnoko by Chiza
For 16 years, Chiza Ngulube has been making quality men's bespoke tailoring using fine African prints and fabrics. Ngulube opened Esnoko's first standalone store shortly after showcasing at South African Fashion Week A/W 2016.
His latest collection, Esnoko S/S 2016, features chitenge (Zambian print) pants and tuxedo blazers. Standout pieces include a modernized version of the Sibiza, a traditional outfit worn by men of the Lozi tribe in Western Zambia, and caped-sleeved blazers.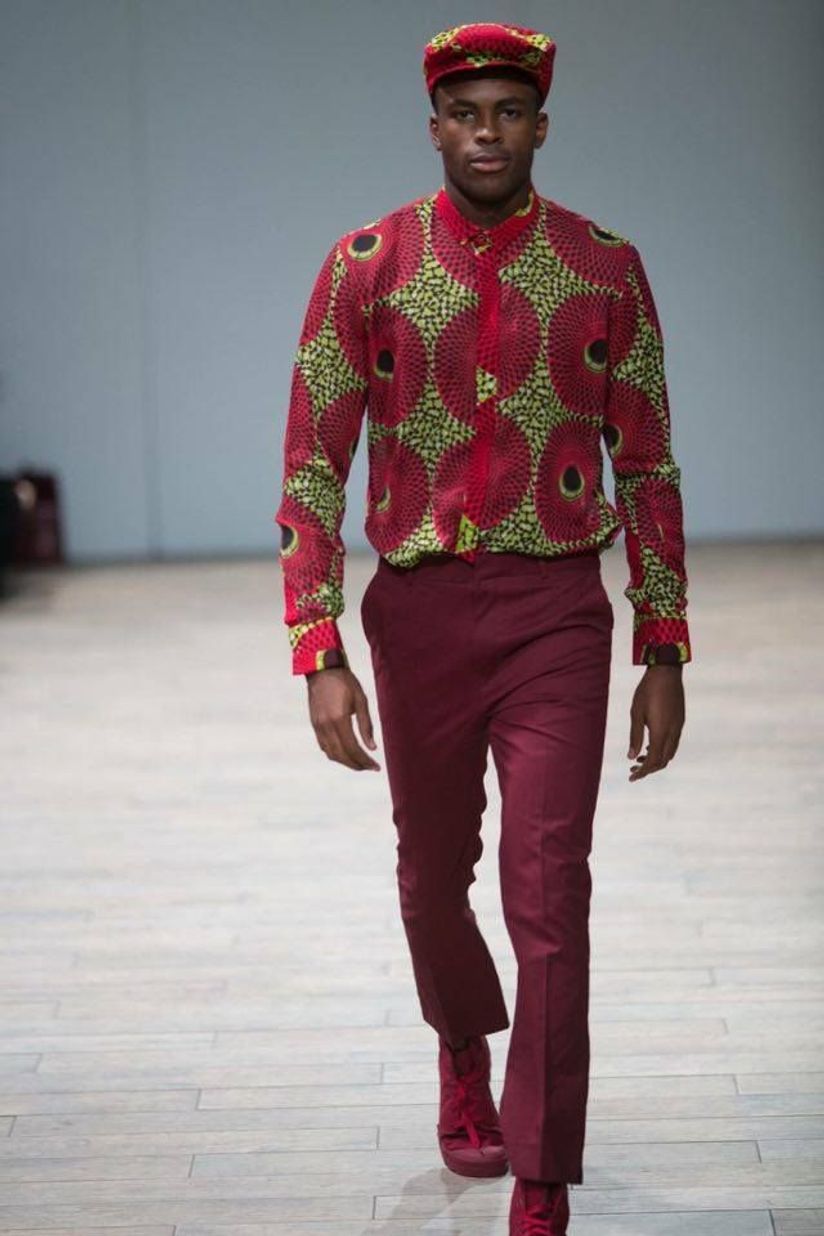 Esnoko by Chiza S/S 2016
 Esnoko by Chiza S/S 2016
Mangishi Love by Kapasa Musonda
A graduate of the Fashion Institute of Design and Merchandising (FIDM) in Los Angeles, Zambian designer Kapasa Musonda established her Mangishi brand in 2012. She's since gone on to showcase collections in L.A, Palm Springs, Atlanta, Adelaide and Lusaka.
The ready-to-wear pieces in her Mangishi Doll line consist of unique prints and bold colors mixed in unusual yet rhythmic ways. The word mangishi is derived from the Nyanja language, referring to a piece of wire twisted into an artistic craft.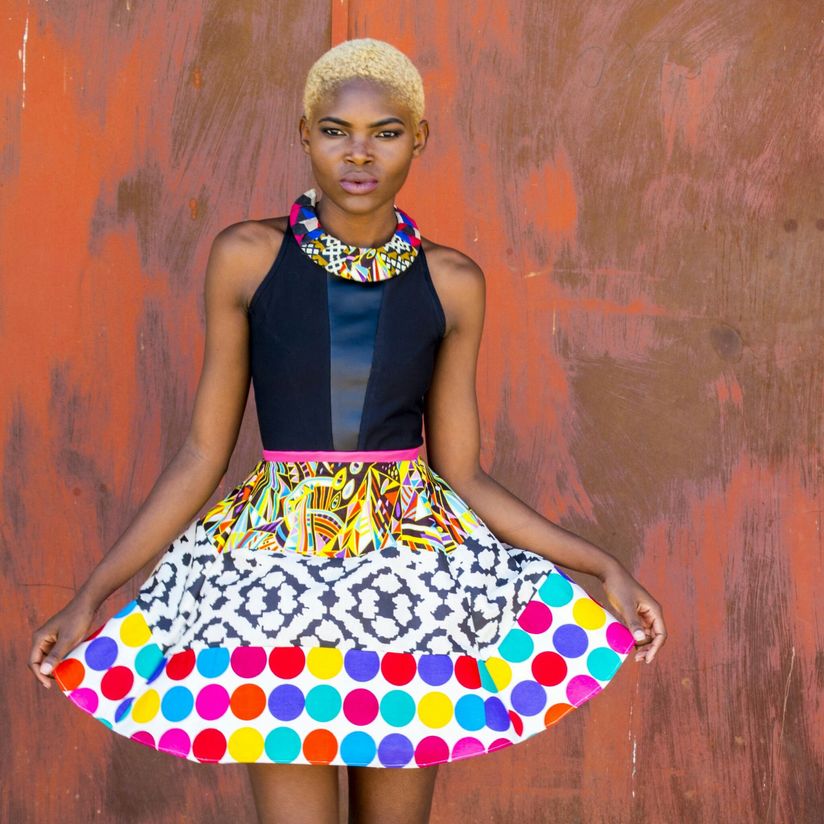 Courtesy of Mangishi Doll.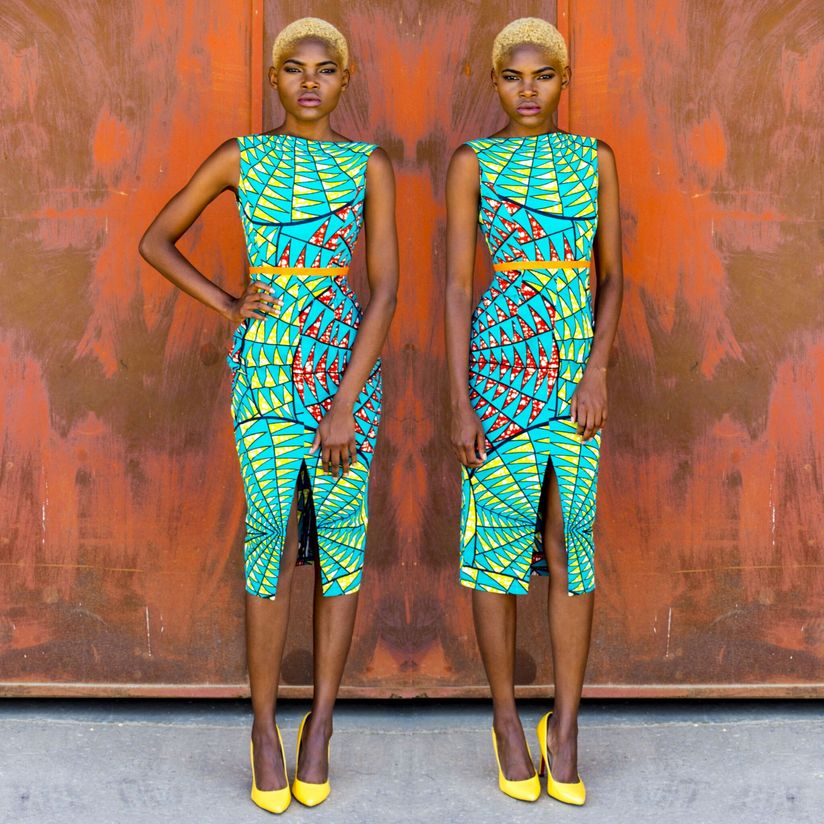 Courtesy of Mangishi Doll.
ChizO Designs by Chisoma Lombe
Chisoma Lombe is the founder and owner of ChizO Designs, which has been operational since 2013.  Lombe made her Zambia Fashion Week in 2014. She's since gone on to showcase at Zimbabwe Fashion Week and will soon show at Accra Fashion Week in October 2016. Her designs feature colorful embroidery, which she says is because she likes to make bright, bold and unique outfits that channel "the beauty of nature."
 Courtesy of ChizO Designs by Chisoma Lombe.
 Courtesy of ChizO Designs by Chisoma Lombe.
MaFashio by Sekayi and Tukiya Fundafunda
Started by sisters Sekayi and Tukiya Fundafunda in 2012 as a street style blog showcasing Zambia's most fashionable individuals, MaFashio has morphed into a personal style site that promotes the local fashion industry by spotlighting designers and covering events like Zambia Fashion Week and Fashion Day Out. In 2014, they were named Zambia's best fashion blog at Zambia Fashion Week.
 Sekayi and Tukiya Fundafunda for a Summer 15/16 shoot of Kamanga Wear pieces, styled by MaFashio and shot by Fortress Media Photography.
 Sekayi and Tukiya Fundafunda for a Summer 15/16 shoot of Kamanga Wear pieces, styled by MaFashio and shot by Fortress Media Photography
Related posts
The Miss Universe-Greatest Celebration of Women
-SOFIE ZERUTO The Miss Universe Organization  is a global, inclusive of organizations that celebrates all cultures, backgrounds and religions. It creates and provide a safe space for women to share their stories and drive impact personally, professionally, and philanthropically. The women who participate in this…
All Africa Music Awards; Categories and Regions
-MUSIC IN AFRICA All Africa Music Awards (also referred to as AFRIMA) is an annual awards event. The awards event was established by the International Committee AFRIMA, in collaboration with the African Union (AU) to reward and celebrate musical works, talents and creativity around the African continent while promoting…
African Acts And The Grammy Award
-FUMILAYO KANMODI African music is now getting much-deserved recognition, and talented stars have been rewarded for their hard work. One award many covet has always been the Grammy Award, and we have had African acts that have received the award. In our little way of…
Nigeria's Former Jonathan Tells African Leaders To Put Humanity First
Joke Falaju, Abuja Bags African Heritage awardFormer President Goodluck Jonathan has urged African leaders privilege to hold public offices to become servants of the people, and not turn themselves into the "bosses of the people".Jonathan stated this while receiving the African Democracy and Peace Icon…
The Risk And Reward Of ChatGPT In Cybersecurity
Juan is an experienced CTO with a demonstrated history of working in the computer and network security industry. He is an information technology professional skilled in SAP and Oracle applications, computer forensics, vulnerabilities research, IPS/IDS and information security. Unless you've been on a retreat in…
Explained – History Of Money From Fiat To Crypto
What is money? Money as a concept has been a cornerstone of human civilization and economic development. To start with the latter, money is a method of storing value and worth, and it also functions as a medium of exchange that allows individuals to exchange…
Studies Show That Nigerian Crypto Foreign Investment Is At A Record Low
Foreign direct investment in Nigeria fell by 33% last year due to a severe shortage of dollars, which discouraged crypto companies from expanding into the country. The largest economy in Africa has a foreign investment problem despite exponential growth in crypto adoption. The National Bureau…
Growing The Bitcoin Development Ecosystem In Africa
– Abubakar Nur Khalil | Bitcoin Magazine Bitcoin development in Africa, with a proper regulatory environment, could equally accelerate the continent and the technology. In this piece, we'll be analyzing the current state of the Bitcoin developer ecosystem in Africa, ways to improve it and…